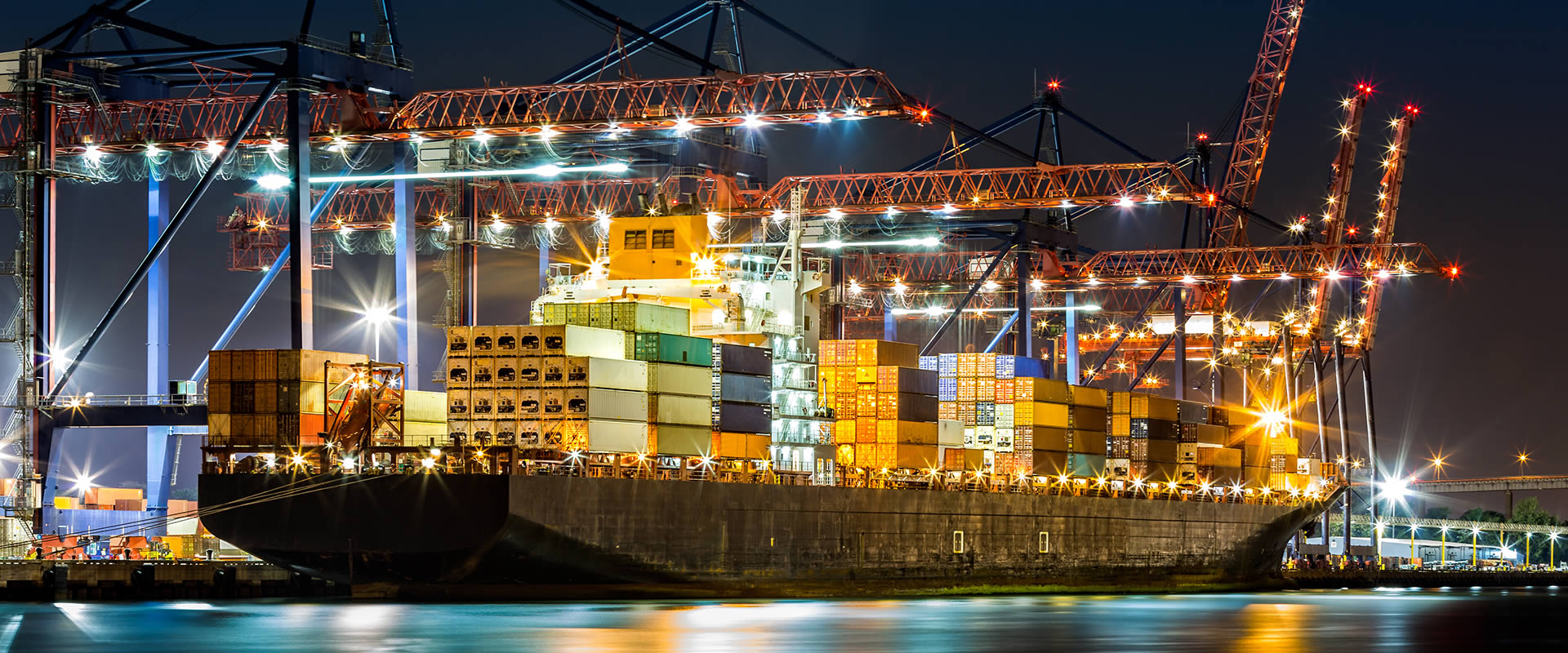 BY ALL MEANS,
AT ALL TIMES
TRANSPORT INSURANCES OF MARINE UNDERWRITING

Marine Underwriting is at your service on every transport route all around the world.
We insure modes of transport and know the respective challenges —
for all modes of transport, and even for highly complex logistics chains:
Sensitive goods
in safe hands
Solutions for global
logistics
From yachts
to supertankers

Sensitive goods in safe hands
We offer customised terms and conditions, including comprehensive risk management, interdisciplinary insurance solutions, default insurance, and transport business interruption.
The cargo team has vast experience, especially with commodities such as coffee, steel, vegetable oil, cocoa, and Cotton requiring special handling, enjoying an outstanding reputation as a competent specialist provider in international commodity trading.
We advise and assist our partners around the globe from warehousing and loading of the commodities in the countries of origin, to the forwarding warehouses, and through to the production facilities along the entire process chain.

Transport liability insurance
Solutions for global logistics
We develop logistics insurance concepts for overland, air, and maritime transports as well as storage of any kind — individual, international, and interdisciplinary if required.
Coverage includes any and all liability clauses that are pertinent for our clients within the framework of their national and international business activities:
Our range of transport liability coverage:

LIABILITY INSURANCE FOR FREIGHT FORWARDERS, CARRIERS AND STOREKEEPERS
Coverage of the liability under transport contracts on the basis of general terms and conditions (e.g. ADSp 2017), statutory provisions (e.g. German Commercial Code), international treaties (e.g. CMR Convention, Montreal Convention, Hague Visby, etc.).
INDIVIDUAL EXTENSIONS
OF
COVER
Coverage of the liability under transport contracts for individual agreements with your customer (e.g. master agreements with customers, value declarations, international project contracts, etc.).
CARGO INSURANCES: TRANSPORT AND STORAGE INSURANCES FOR YOUR CUSTOMERS
Protection from all risks and hazards that the cargo of your customers is exposed to during transport or storage. Not subject to the freight forwarder's liability. Full value indemnification on an "all risks" basis.

From yachts to supertankers
We are the leading German underwriting agency in the area of maritime hull insurance. A team of qualified underwriters with many years' experience ensures timely, reasonable quotations. You benefit from our customised and comprehensive range of insurances for all kinds of shipping risks:
Our range of marine hull coverage:

OCEAN HULL AND MACHINERY
Insurance of seagoing ships and objects travelling all around the world against each and every risk in accordance with all nationally and internationally acknowledged terms and conditions.
INLAND
HULL
Riverboats, fleets as well as independent ship-owners, port risks such docks or pontoons, on European inland waterways.
SHIPBUILDING AND SHIPYARD RISKS
Shipbuilding, ship conversion and shipyard liability risks. Specialty risks arising in connection with international activities and the respective contractual agreements of the shipyard.
YACHTS AND WATER SPORTS
Yachts of every type and size, in particular large and mega-yachts, with world wide trading.